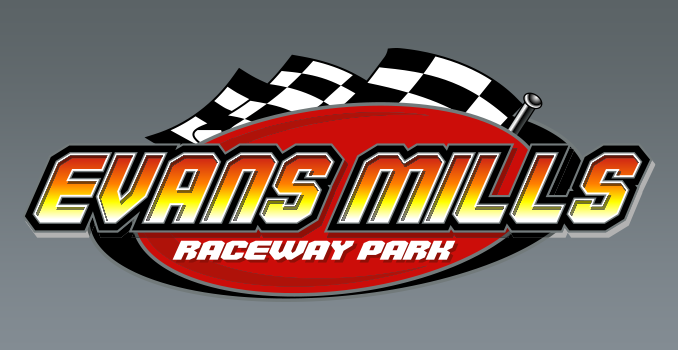 EVANS MILLS, NY – The Evans Mills Raceway Park is forging into the 2023 racing season by returning all weekly divisions and fan favorite nights including Christmas in July, Family Autograph Night, and Bike Night where 2022's installment gifted over 35 bicycles to kids in attendance. The EMRP schedule also features the return of strongly supported touring series.
The LUCAS OIL Empire Super Sprints are celebrating their 40th anniversary this year and returning to Evans Mills on Saturday June 17th with their 360-winged sprint cars. The Kevin Ward Jr. Memorial Asphalt Spectacular remains the only asphalt race on the ESS schedule in 2023 creating a unique challenge for all. Last year saw Danny Varin of Fonda, NY take the victory on his way to a successful seven-win season with ESS. The winning team in 2023 will hit the road $3,000 richer at the end of the night.
Renewing their two dates at Evans Mills, the Jake's Automotive Small Block Supers Championship Series will return for the second week of the season Saturday May 13th and the John Burr Classic Saturday September 16th. In 2022, driver Mike Bruce completed the sweep of both features and holds the distinction of being a feature winner on both dirt and asphalt at Evans Mills.
Other great experiences like the family favorite Monster Trucks will return for another two-day weekend in July. The 2Xtreme Monster Trucks will take over Evans Mills on Saturday July 22nd and Sunday July 23rd. The Rusty Wallace Racing Experience will also be visiting the track on Friday August 25th. This weekend is full of packages great for passionate race fans giving them a chance to wheel a race car around Evans Mills Raceway Park. Experience packages are on sale now at www.racewithrusty.com.
The staff at the Evans Mills Raceway Park is constantly reviewing the 2023 racing season and aspects of the schedule may be subject to change. To inquire about box rentals or joining the North Country's home for racing as a sponsor please contact us at emrpgm@yahoo.com or (315) 323-6033.