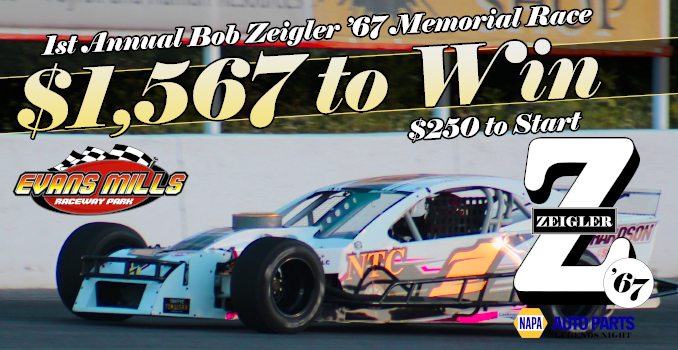 EVANS MILLS, NY – The first annual Zeigler '67 Memorial Race is just over a week away. Scheduled for Saturday June 3rd, 2023 at the Evans Mills Raceway Park, the Caskinette Ford Sportsman Modified division will compete in a 67-lap race to honor track founders, the Zeigler brothers and the first year of the facility in 1967. As NAPA Auto Parts, FERRIS Lawnmowers, and Tug Edge Outdoor & More have come on board to support the new event, so has the Zeigler family.
Bob Zeigler's son Scott Zeigler and his brother have each contributed personal donations to increase the racing purse for the field. Thanks to their donation drivers will now be competing for $1,567 to win and anyone who starts the feature will be guaranteed $250.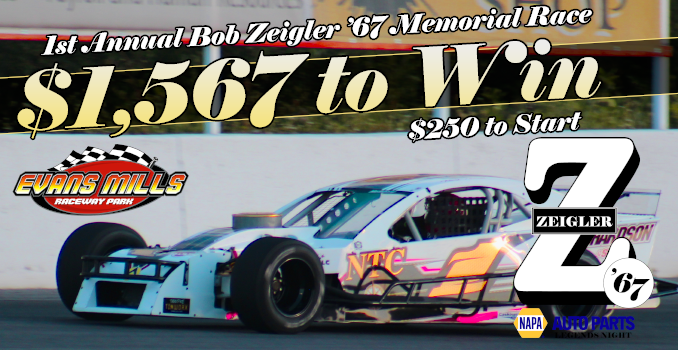 The night will also include all weekly divisions competing and a bonus race from the familiar Classic Asphalt Modified Series comprised of vintage and restored race cars. Each feature finishing position in the other weekly divisions (Pro Late Models, INEX Legends, Sport Compacts, and Thunderstocks) will receive an additional $67 thanks to the Zeigler family.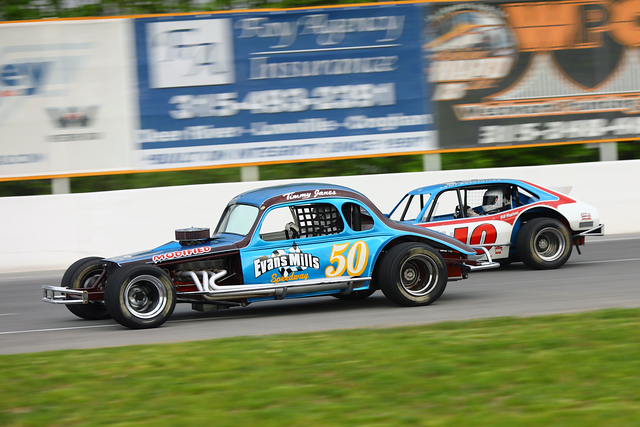 Classic car fans and enthusiasts will be able to bring their polished classic car to display in our midway during the race. Any person looking to display their classic car in the midway will receive two free general admission tickets into the race. During intermission there will be a parade around the track for all the classic cars in attendance. Staging for classic cars will begin at 3:00pm.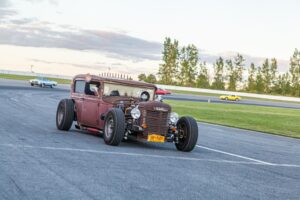 For more information on contributing a bonus award to the Zeigler '67 race or participating in the parade with your classic car contact EMRP at (315) 591-2771 or emrpgm@yahoo.com.