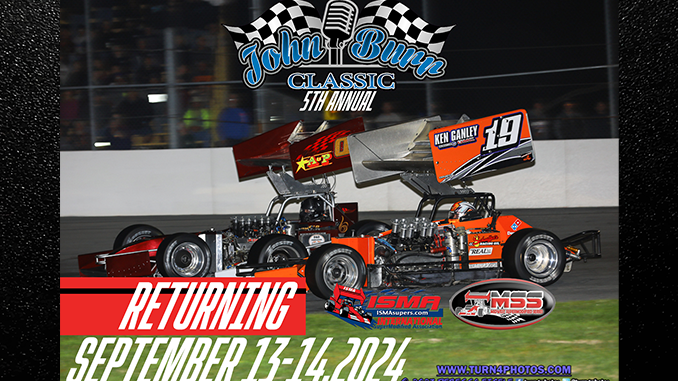 EVANS MILLS, NY – The date has been set for the return of the ISMA/MSS Supermodified series. On September 13-14 the traveling big block supermodified series will once again headline the 5th Annual John Burr Classic Weekend at the Evans Mills Raceway Park. In 2023, the first ever ISMA/MSS race at EMRP was the final race on the schedule and the weekend opened with four drivers eligible to point their way to the championship by the end of the night.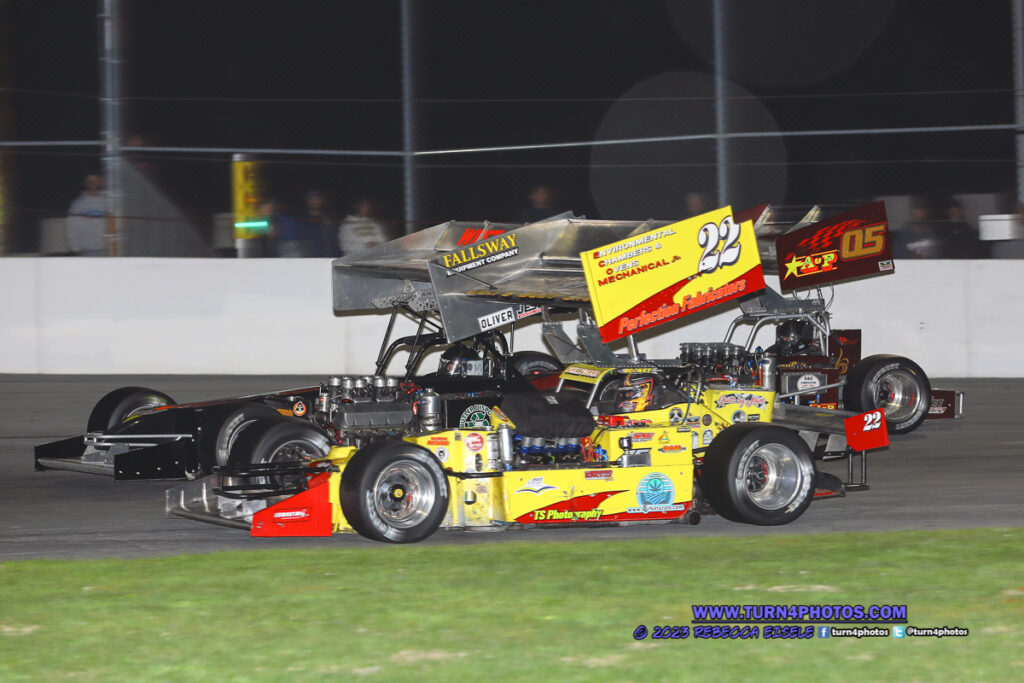 New York's Otto Sitterly entered the weekend leading the championship points but would retire early during the 100-lap feature leaving the window open for the fastest qualifier of the night, Mike McVetta to work his way to the top of the standings to be crowned the Driver's and Owner's Champion at the end of the night. The addition of the ISMA/MSS series last season pushed EMRP to create camp sites on the property as the weekend became a two-day show. It would be Jeff Abold's three-wide pass on the outside in the closing laps that would stand out in fans' memories that allowed Abold to take home the feature win.
As all plans and scheduling for the 5th Annual John Burr Classic Weekend are being finalized, it is confirmed that the weekend will run on Friday and Saturday night with the inclusion of the ISMA/MSS Supermodifieds, Jake's Automotive Small Block Supermodified Championship Series, Caskinette Ford Sportsman Modifieds, Christman Fuel Service INEX Legends, Excess Storage Pro Late Models, Sport Compacts, and Thunderstocks.